Through engaging, minds-on, hands-on, souls-on lessons, we'll explore Jewish essentials, from Shabbat, holidays, the Land of Israel, and Mitzvot. Each lesson will come to life through, activities, discussions, projects and games.
Holidays : As each Jewish holiday approaches, your child will learn the 'what, when and how' that will make that holiday all the more meaningful, personal and enjoyable.
Jewish Song: The kids will become familiar with popular Jewish songs and melodies, as well as becoming more comfortable with singing along to traditional prayers.
Chessed-Social Action: Ckids Club families will participate in special giving projects, Experiencing sharing and giving, first hand, recognizing they can make a difference in another person's life.
***********************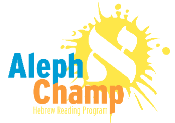 When Motivated, anything can happen!  Using the innovative "Aleph Champ" Hebrew reading program, based on the Kabbalistic approach to Hebrew reading, each child will learn to read at his or her own pace. Modeled after the Karate/Martial Arts motivational system, dividing each level and reading skill into different colors, your child will be self motivated and enthused to achieve the next rank. Children start at alphabet recognition and continuing on to Hebrew reading and fluency. 
Starting this year, this workshop will be integrated into the regular Ckids GROW program
The Ckids Art Room is a place where children will interact with various art mediums and learn interesting art techniques. Workshops are centered around Jewish holidays. The children will create heirloom quality masterpieces while learning the beautiful customs and  traditions of the holiday. These workshops are the canvas for expression, feelings and connection.
GROW helps children realize that they can make great things happen through great leadership! Effective leadership requires outstanding social skills, a strong value system, and the confidence and courage to be a nonconformist, when necessary. GROW guides children in becoming effective leaders so that they can take control of their lives and positively influence their surroundings, instead of only being influenced. GROW helps their inner light to shine brighter, so that they'll illuminate the world — and the people — around them.  
Experience the joy of kosher cooking! During the Kids Cook Workshops, children will have the opportunity to roll up their sleeves and cook, bake and decorate fabulous foods, take home their own handmade creations, and collect delicious cards. The recipes will be a combination of traditional and contemporary, and will allow for a multigenerational activity. Look out for Mom/Grandma and child Challah Bake!